Summer and seafood go deliciously together! I was skeptical about pressure cooking seafood but after some trial and error, we've managed to enjoy some wonderful seafood dinners from our Instant Pot. Here's a collection of 7 seafood favorites to check out for something different from the usual chicken, beef and pork dishes...
Happy Nati
onal
Shrimp
Day! To celebrate, I made Sweet & Sour
Shrimp
in the IP, served over crunchy noodles!
Make fish fun with some Old Bay Fish Tacos! This version uses the
IP's steam function and steams the fish to lock in all that flavor.
It's peak Alaskan salmon season, so get your salmon on! After spending some time in Alaska a few years ago to work on a culinary assignment, I fell more in love with salmon. This dish takes me back to the beauty of the Cordova, home of Alaska's
Copper River Salmon
.
Shrimp... It's finger lickin' good y'all! The IP makes a mighty good Low Country Boil
with shrimp, sausage, corn and potatoes for a quick & fun dinner!
Love seafood?! The IP makes it easy to enjoy Alaskan King Crab Legs!
Steaming them takes minutes and the results are seaside perfection!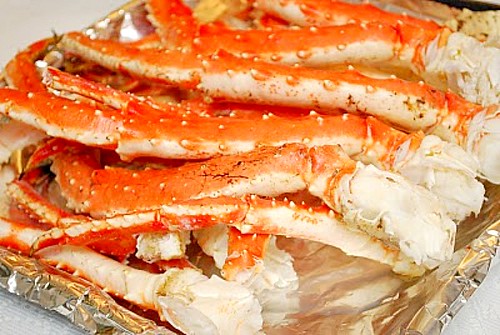 Another "Take Out Fake Out" option with your IP - Indonesian Shrimp Fried Rice! Sweet and salty flavors came through while shrimp and vegetables studded this flavorful rice dish.
Looking for a 'One Pot Wonder'?! Look no more with this Shrimp Jambalaya that's a
delicious meal in of itself with shrimp, sausage, the holy trinity and seasoned rice!